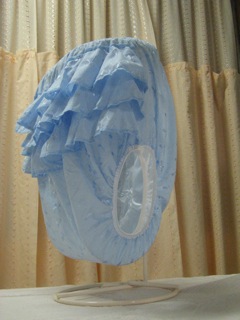 LRMB - Lang Rhumba Pants
Closing out this style. Color choice may be limited.
French Eyelet over Lang Plastic is a delightful sight and feels so good! The waistband is 1 inch wide and covered, and the leg bands on the French Eyelet and on the plastic pant openings are separate to help prevent leaks and wicking. Three or four rows of French Eyelet Ruffles adorn the back.