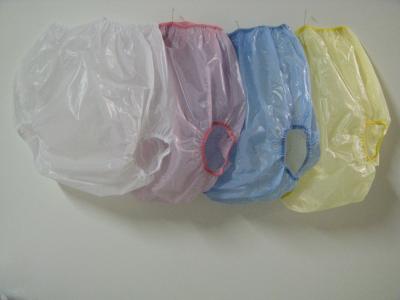 LVP - Lang Plastic Pants - Buy 4 White and get 1 free ... 20% savings!
15.00

Lang medical grade vinyl is translucent and Milky White, and is available with the shiny side or the matte side out. Lang vinyl is lightweight, boilable, soft and durable, made especially for Lang in the USA.

Colors available are Pink, Blue and Yellow, and other colors are seasonal or special order. We have re-worked our full-cut pants to be a bit roomier with better, front facing leg openings.